Job scheduling software for small business
ETrace appointment setting software:
benefits and overview
Our appointment setting software servers are monitored 24 hours a day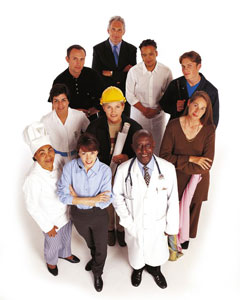 Keep all the information you need for each job in one place;
- emails
- dates scheduled
- "left messages" notes
- techs reports
- job invoices
- customer's signature
- diagrams or sketches
- photos
- parts ordered

Our appointment setting software allows you to access all your office information anywhere you have internet access -- office, on the road or from your vacation spot.
Track all work scheduled for staff or subcontractors.
Generate invoices at a click of a button.
Send reports by fax or email at a click of a button.
Automatic "e mail" notification to clients every time a job is scheduled
You will never forget to bill for a job. eTrace creates a list of "waiting to be invoiced" jobs sorted by customer, you only need to select the job to generate each invoice.
Monitor invoice payment status, you will be able to track job "not invoiced" and "invoices not paid".
Maintain client information, contact information and invoice/payment history.
Search mechanisms for customers by first or last name, phone #,address, regional area, work order #, customers waiting to be booked, and more.
UPLOAD scanned images and photos.
All your files are hosted on our industrial strength server at a protected and secure data centre with fast network connections with solid hard infrastructure supported by mirrored data backup system.
Appointment setting software to monitor all work waiting to be scheduled (jobs not book are listed showing their age--number of days)
Monitor all work scheduled by geographical area/ zone,( part of the city) etc.
Monitor the status of any job.
See the entire day schedule for any day for any month in a click or two.
Get driving direction to your call in a single click from Mapquest

Staff can access their day"s schedule and work orders anywhere they have internet access, home, office, on the road.
Clients can be given access to their customer files 24/7 via the internet (they no longer need to interupt your time to get status or reports on their customers)

Monthly Referral Program!
We will like to thank you for referring us to a New Client, a friend, a business acquaintance, or even your boss.

For any New Clients that register this month we will give you a NEW IPOD NANO or a $200 cash value. I want to Start now!

Get booking maps in one click!
With our BUILT-IN GOOGLE MAP plug-in, it is now fast and easy to get your Tech's maps schedules, you will now save time and money with maps.google.com and eTrace.

Fax your reports without a fax!
With the MyFax plug-in, you can send your reports via your MyFax.com account or EMAIL at a click of a button.

Credit card easy subscription
With the monthly subscription option, eTrace can automatically charge your VISA or MASTER CARD every month via the Paypal.com system, easy as ABC!