Job scheduling software for small business
ETrace: Job scheduling software for small business owners

ETrace is job scheduling software: a web based BOOKING (scheduling), TRACKING and REPORTING system for service related businesses. With just a basic P.C. connected to the web, you and your staff can be up and running in no time. It's so simple, it makes sense . Take our video tour now .
See our demo flash tour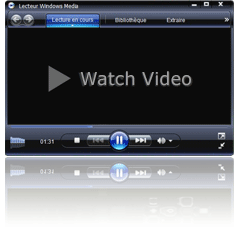 Who is it for?
Industries that could benefit...
Air Conditioning Repair
Alarm and Security
Appliance Repair
Carpet Cleaning
Computer Services
Electricians
Furnace Repair
Furniture Repair
General Repair
Glass Replacement
Gutter Installation
Handyman Service
HVAC
Installers - General
Kitchen Installation
Maid Service
Plumbing
Pool Installation
Property Management
Satellite Dish Installation
Security
Septic Tank Cleaning
Window Cleaners
And much more...
Why do you need it?
If you are a one person operation or have a staff of 15, ETrace's job scheduling software can SAVE you TIME, MONEY AND FRUSTRATION (see save money section) . Many repetitive functions that would normally take you minutes will now be done in a single click or two (see job scheduling software overview section).

With eTrace access all your office information 24/7 anywhere you have internet access at home, office , on the road or from your vacation spot.
USER FRIENDLY INTERFACE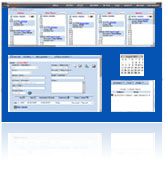 See 4 different windows at the same time e.g. your complete days appointments and a customer's file and your search engine and this month's calendar . It's VISUAL , FAST and CONVENIENT.
BUILT IN WEB-MAIL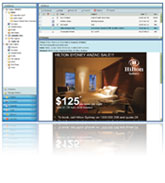 Communicate back and forth between any related business party or your staff , sub-contractors or client . All notes stay attached to the customer file . No need for a separate e-mail account .
DESIGN YOUR OWN REPORTS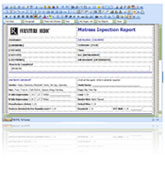 Each type of business has its own reporting and work-order formats. ETrace allows you to create your own forms . You can have many different styles for your different job types.
Top F.A.Q's
Q : I have no computer skills, is this job scheduling software for me?
A : Yes. This system was originally designed for an operator who had no computer or typing skills. If you can get on to the internet you have the basic skills needed to operate our system.
Q : Can I stop this service at any time?
A : Yes, Simply email or fax us your request to cancel and you will be immediately made inactive and we will stop charging your account. All of your files will be kept for 6 months from date of cancellation and then deleted.
Q : I work alone and have no employees. Is there good value in this system for me?
A : Absolutely. We have a single technician who has been using this system since 2005 and now finds it indispensable. He has chosen to operate totally mobile and can do 80% of his administration work on his lap top in his truck. Since his major clients can log into the system, he no longer wastes valuable time resending reports

Monthly Referral Program!
We will like to thank you for referring us to a New Client, a friend, a business acquaintance, or even your boss.

For any New Clients that register this month we will give you a NEW IPOD NANO or a $200 cash value. I want to Start now!

Get booking maps in one click!
With our BUILT-IN GOOGLE MAP plug-in, it is now fast and easy to get your Tech's maps schedules, you will now save time and money with maps.google.com and eTrace.

Fax your reports without a fax!
With the MyFax plug-in, you can send your reports via your MyFax.com account or EMAIL at a click of a button.

Credit card easy subscription
With the monthly subscription option, eTrace can automatically charge your VISA or MASTER CARD every month via the Paypal.com system, easy as ABC!